AIRGUNS
FIREARMS
SHOTGUNS
AMMUNITION
RELOADING
GUNSHOP
15 Cat Hill, East Barnet, Hertfordshire, EN4 8HG
Opening Hours 9:30 to 6:00 Lunch 1:00 till 2:00
Tuesday, Thursday, Friday and Saturday
E-Mail joe@gunshop-eb.com

020 8440 2974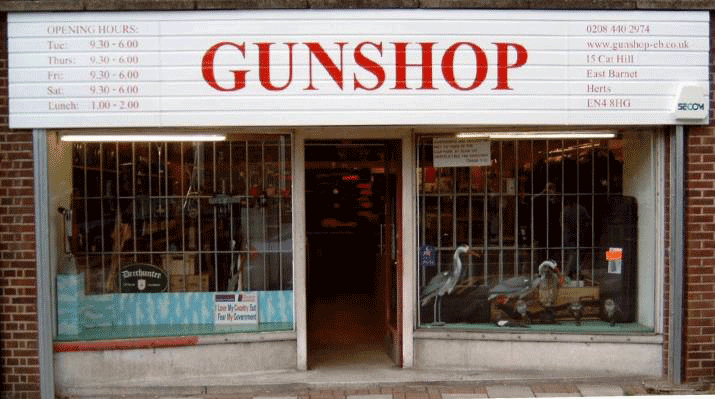 If you are unhappy with a second hand gun return it within 28 days for a refund or exchange. Reasonable use terms apply.
The shop will be closed on the 3rd and 4th of June

Because of export restrictions some items on this web site are
for UK sale only. Not for Export
@2021 Gunshop: Your one-stop gun shop for shooting accessories.
ACCESSORIES
SIGHTS & MOUNTS