AIRGUNS
FIREARMS
SHOTGUNS
AMMUNITION
RELOADING
GUNSHOP
15 Cat Hill, East Barnet, Hertfordshire, EN4 8HG
Opening Hours 9:30 to 6:00 Lunch 1:00 till 2:00
Tuesday, Thursday, Friday and Saturday
E-Mail joe@gunshop-eb.com

020 8440 2974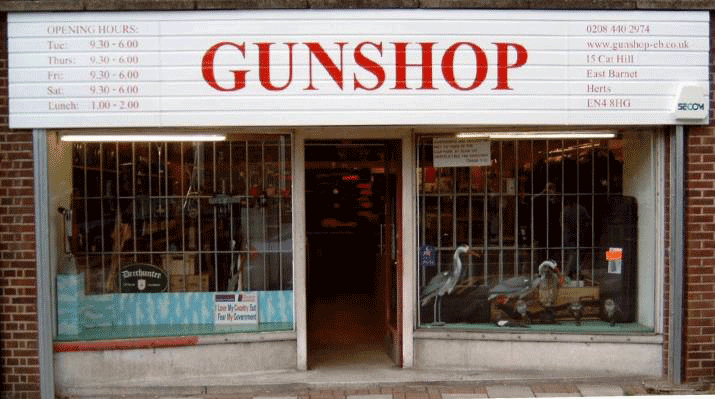 If you are unhappy with a second hand gun return it within 28 days for a refund or exchange. Reasonable use terms apply.
Because of export restrictions some items on this web site are
for UK sale only. Not for Export
@2021 Gunshop: Your one-stop gun shop for shooting accessories.
ACCESSORIES
SIGHTS & MOUNTS